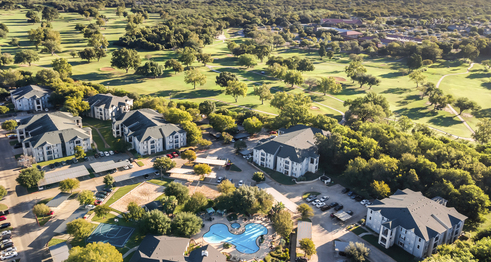 Hilltop Residential Announces Close of $245 Million Multifamily Fund
HOUSTON - Hilltop Residential is excited to announce the close of its most recent multifamily investment fund, Hilltop Growth Fund V ("Fund V"), totaling $245 million in commitments. As with prior Hilltop funds, Fund V will invest in value-add multifamily assets across Texas and the Southeast.
"We are thankful for the trust of our stakeholders, and we are excited about the opportunity that we see in the market," says David Wylie, Co-Founder and Managing Partner of Hilltop Residential. "Hilltop's expertise in acquisitions and operations, combined with the use of conservative leverage, has consistently provided wealth preservation, asset appreciation, and solid cash flow to our investors."
About Hilltop Residential
Headquartered in Houston, Hilltop Residential is a vertically integrated multifamily real estate investment and management company focused on acquiring properties in Texas and the Southeast. Since its inception in 2017, Hilltop Residential has transacted over $3 billion in multifamily assets, investing $877 million in equity across 42 apartment communities. Hilltop Residential currently owns and manages 29 apartment communities totaling approximately 7,800 units.