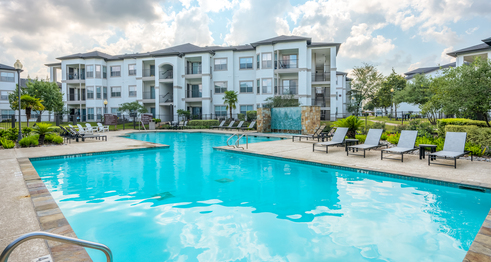 Hilltop Residential - Newly Acquired - Villas at River Park West
Hilltop Residential is pleased to announce the recent acquisition of Villas at River Park West located in Richmond, TX. The 252-unit garden style property was built in 1999. Villas at River Park West is an excellent value add acquisition that Hilltop is excited to add to the portfolio.
About Hilltop Residential
Headquartered in Houston, Hilltop Residential is a vertically integrated multifamily real estate investment and management company. Since its inception in 2017, Hilltop Residential has acquired 35 apartment communities and currently owns and manages 30 apartment communities totaling approximately 8,700 units.
Hilltop is currently seeking additional value add and core plus opportunities across Texas and the southeastern United States.
Hilltop is a certified Great Place to Work (2019-2022).
For more information, visit: www.livehilltop.com