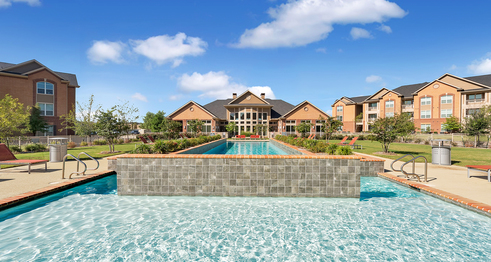 Hilltop Residential Acquires 308 Unit Apartment Property in Mansfield, Texas
HOUSTON – Hilltop Residential, a Houston-based multifamily real estate investment company, has acquired a 308-unit apartment property located in Mansfield, Texas, a suburb of the Dallas-Fort Worth metroplex. Regalia Mansfield is a class A- property that was built in 2015 and offers residents an array of high-quality amenities in an excellent location.
"We are excited about adding another newer property to our portfolio that we can add value to" said Greg Finch, CEO of Hilltop Residential. "The property's amenity areas and units will be upgraded, and we will implement our customer service focused management platform, so that the property can outperform the market."
Hilltop Residential was formed in 2017 to acquire and renovate multi-family real estate assets that have strong market potential in Texas and the southern United States. Since opening its doors for business a little over 2 years ago, the company has purchased over 4,000 apartment units across the state of Texas. Target properties are well located, built in 1995 or later, and can be repositioned to create maximized returns for investors.
About Hilltop Residential
Headquartered in Houston, Hilltop Residential provides investors with tax-deferred income and capital appreciation by acquiring and renovating multi-family properties located in the southern United States. Hilltop invests in cities and neighborhoods with strong demographics and positive employment growth. For more information, visit www.livehilltop.com.