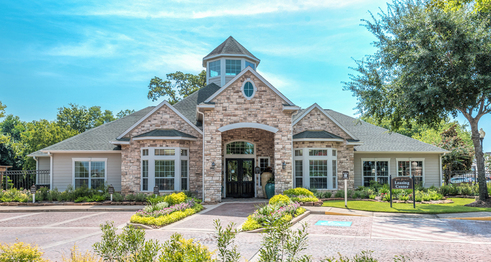 Hilltop Residential Acquires 200 Unit Apartment Property in Houston, Texas
HOUSTON – Hilltop Residential ("Hilltop"), a Houston-based multifamily real estate investment company, announced today that it has acquired 3101 Place Apartments, a 200-unit apartment property in Houston, Texas. Hilltop plans to improve on the quality the property by implementing a renovation program that includes upgrades to unit interiors and amenity areas.
The subject property is approximately 30 miles southwest of downtown Houston, located just north of I-69 in the suburb of Rosenberg, Texas. The Richmond/Rosenberg area, a fast-growing submarket of far southwest Houston, is known for its quality school district, strong population growth, high household incomes and expanding infrastructure and complete services that support its residents. Built in 2003, 3101 features many desirable amenities including a resort style pool with grills, a fitness center, a business center, ample green space and a dog park.
"We are excited about adding this property to our growing portfolio," said Greg Finch, president of Hilltop Residential. "This is an excellent off-market opportunity that we can enhance through interior and exterior renovations. We are confident that we will be able to maximize cashflow and provide solid returns for our investors."
Hilltop Residential was formed earlier this year to acquire and renovate multi-family real estate assets that have strong market potential in Texas and the southern U.S. The company invests in cities and neighborhoods with strong demographics and positive employment growth. Target properties are well located, built in 1990 or later, that can be repositioned to enhance returns to investors.
About Hilltop Residential
Headquartered in Houston, Hilltop Residential provides investors with tax-deferred income and capital appreciation by acquiring and renovating multi-family properties located in the southern United States. Hilltop invests in cities and neighborhoods with strong demographics and positive employment growth. For more information, visit www.livehilltop.com.