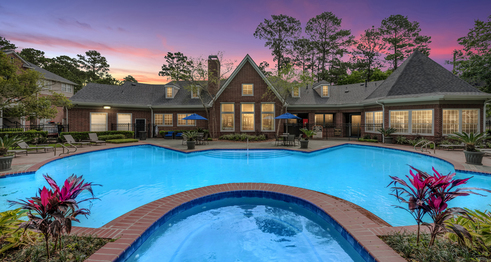 Hilltop Residential Acquires 384 Unit Apartment Property in Houston, Texas
HOUSTON – Hilltop Residential ("Hilltop"), a Houston-based multi-family real estate investment company, announced today that it has partnered with Bluerock Residential Growth REIT, Inc. to acquire the Villages of Cypress Creek ("Villages"), a 384-unit apartment property in Houston, Texas. Hilltop plans to improve on the quality of the property by implementing a renovation program to upgrade the units and existing common spaces.
Located approximately 30 minutes from downtown Houston in the affluent Cypress/Fairbanks submarket, the property is well positioned within the Cy-Fair Independent School district, one of the top ranked in Houston. The property is within minutes of several major employment centers, including an 855,000-square foot Amazon fulfillment center, currently under construction. Built in 2001, Villages features many desirable amenities including two resort style pools with grills, a fitness center, a movie theater, a business center and a dog park.
"We are extremely pleased to be adding this property to our growing portfolio," said Greg Finch, president of Hilltop Residential. "By enhancing the quality of our property through our renovation program, we are confident that we will be able to maximize cashflow and provide solid returns for our investors. Hilltop is committed to providing an excellent living experience to our residents at all of our communities."
Hilltop Residential was formed earlier this year to acquire and renovate multi-family real estate assets that have strong market potential in Texas and the southern U.S. The company invests in cities and neighborhoods with strong demographics and positive employment growth. Target properties are well located, built in 1990 or later, that can be repositioned to enhance returns to investors.
About Hilltop Residential
Headquartered in Houston, Hilltop Residential provides investors with tax-deferred income and capital appreciation by acquiring and renovating multi-family properties located in the southern United States. Hilltop invests in cities and neighborhoods with strong demographics and positive employment growth. For more information, visit www.livehilltop.com.